Introduction to Fly Fishing in the Surf Clinic Package No. 1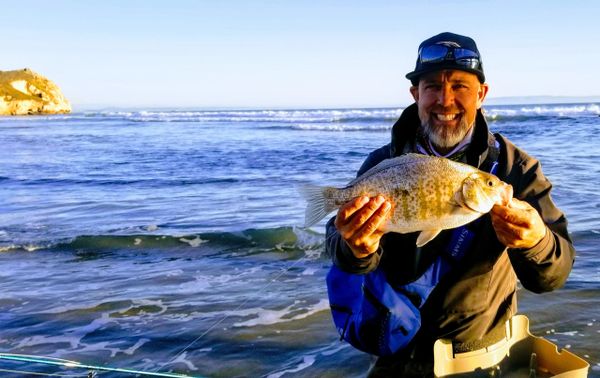 Introduction to Fly Fishing in the Surf Clinic Package No. 1
Package No. 1 - CLINIC ONLY

No. 1: Learn to Fly Fish in the Surf Beginner Clinic - 3-Hour clinic for $75.00 per person (includes equipment for the class)
*Surf flies are available for purchase at the surf clinic.
CLASS DESCRIPTION:

Have you ever wanted to fly fish in the surf? Well, here is your chance with our 2021 BEGINNER FLY FISHING THE SURF CLINIC with IFFF Certified Casting Instructor, Guy Jeans. The class is approximately 3 hours long and pre-scheduled at a designated area along the California coast. Our class includes the following:

Detailed instruction into the art of fly fishing in the surf;

Discussion on the proper gear and equipment used in the surf;

Casting techniques & strategies used in the surf;

Step-by-step instruction on commonly used knots to tie on commonly used surf flies, and

How to read the contour, tides and structure of the surf.
* Equipment is generally spooled for left-hand retrieve. If you have purchased a new rod, retrieve with your right hand and need your equipment altered, please notify us immediately at guy@kernriverflyfishing.com.
* Please be advised any equipment purchased with your class registration will be provided for pick-up and use at the beginning of your scheduled clinic. No equipment will be shipped prior to the surf clinic unless other arrangements have been made. 
Reviews