Stillwater Fly Fishing Secrets :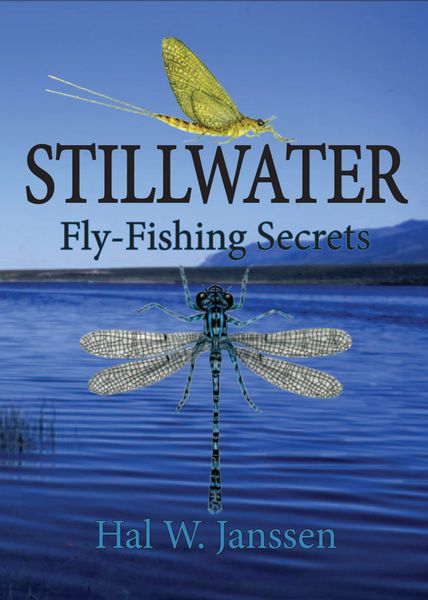 Stillwater Fly Fishing Secrets :
Stillwater Fly Fishing Secrets By Hal Janssen:
Catch Your Trophy Trout.
Stillwater fly fishing for trout (in lakes and reservoirs) often plays second fiddle to the more iconic trout creeks, streams and rivers. Case in point, the movie was called "A River Runs Thought It" not a "A Lake Nearby."
Never the less, there's no denying that on average, the largest trout inhabit stillwaters. It's pretty simple math really, as trout in stillwaters aren't on the never-ending treadmill of moving water found in streams and rivers. The result for a lake bound trout is fewer burned calories and more meat on the shoulders. The challenge for us anglers however, is determining where these big fish are within the vast waters of a larger lake. There are many variables like water temperature, insect migration, wind currents and natural structure that effect stillwater trout.
Good news, a fella named Hal Janssen has spent his life fishing for trophy trout in lakes. He's a life long fly angler and a master at the stillwater game. His focused book shares many facts and secrets to anyone wanting to expand their angling options and hunt big trout. If you live near a trout-filled lake that you often drive by on your way to your favorite trout stream, you might want to pick up this book, do a bit of reading and maximize an often underrated fishery. Your trophy trout awaits.
Hal is an exceptional individual who has made significant contributions to this area and to our sport. In January 2010 Hal was inducted into the California Outdoor Hall of Fame.
Reviews