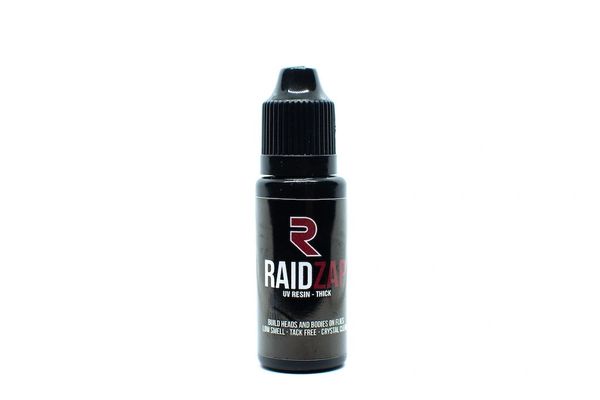 Raidzap UV Resin Thick
Raidzap UV resins provide a full range of fly tying solutions for building fly bodies, lightly coating wing cases, making durable heads or finishing with a soft, flexible coat. All types cure in seconds with a UV flashlight, with a crystal clear, tack-free finish. 
Thick: Just right for building large pike heads and 'glass' bodies easily and quickly.

Reviews