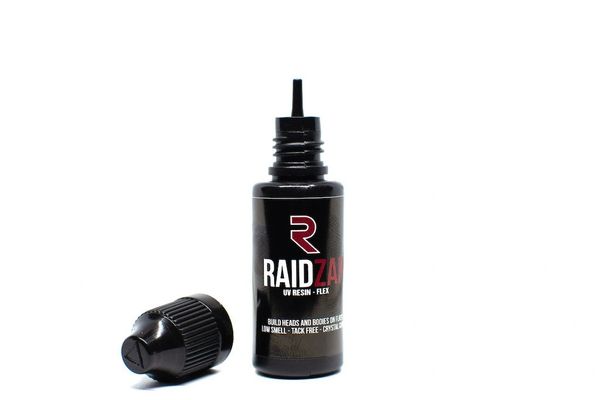 Raidzap UV Resin Flex
Raidzap UV resins provide a full range of fly tying solutions for building fly bodies, lightly coating wing cases, making durable heads or finishing with a soft, flexible coat. All types cure in seconds with a UV flashlight, with a crystal clear, tack-free finish. 

Flex: Same quality UV resin as our original UV resin for fly tying. But in FLEX mode. For building durable heads, bodies. Flexible bodies that can stretch in the surface. For those that like the fly tying in flex mode. Extremely flexible, bonds to silicone, rubber and foam. Does not crack or peel during compression. Provides a tack free surface. 
 0.5 oz. (15ml) child-safe bottle with a thin-tipped cap.
Reviews