Poly Carb Waterproof Logo Fly Box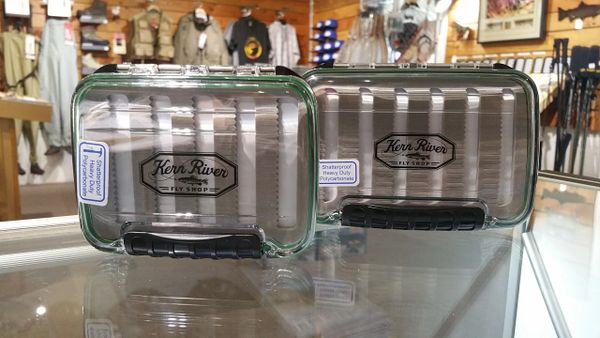 Poly Carb Waterproof Logo Fly Box
These are some seriously tough fly boxes, stand on it, drop it, abuse it, and this box will come back for more. Similar design as our standard double sided waterproof boxes but made of much stronger poly-carbonate. These double sided water tight boxes feature stainless steel hinge pins, secure latches and a high density rubber seal. 2 sizes available.

Medium Poly-carbonate 5" x 4.00" x 1.6"

Large Poly-carbonate 6" x 4.25" x 1.6"
Reviews