New! Tenkara USA rod cases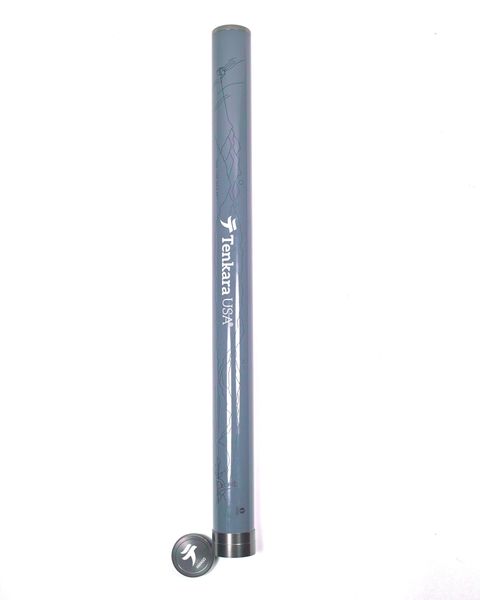 New! Tenkara USA rod cases
***Your Tenkara USA rod comes packaged with this case. The stand-alone case is available if you want to upgrade your older cases. You do not need to purchase a case if you are purchasing a new rod.
Although a tenkara rod is its own case, these new Tenkara USA rod cases offer added protection when throwing the rod in the back of your car and are a nice decorative piece when the rods are not in use. The cases also come with a stretchy rod sock.
The new Tenkara USA are made of a carbon-fiber and fiberglass composite with one solid screw cap. The rod cases feature artwork by Jeremy Shellhorn, the person behind the a lot of Tenkara USA design work.
Notes/Specs:
The tubes come in three different lengths:
Amago, Iwana, Rhodo: 21.6" (55cm)
Sato: 23.6" (60cm)
Ito: 25.6" (65cm)
The tubes are all the same diameter, and share the same cap thread. However, each case comes with a cap with the name of the rod selected. Rod socks vary in color: black for Amago and Iwana, Red for Sato and Rhodo, Blue for Ito.
Reviews