Dave Whitlock's Guide to Aquatic Trout Foods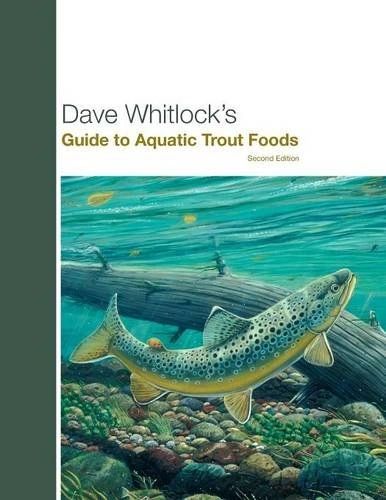 Dave Whitlock's Guide to Aquatic Trout Foods
Dave Whitlock's Guide to Aquatic Trout Foods
The attempt to "match the hatch"―to pair a dry fly perfectly with its natural as the insect emerges―is something every fly fisher hopes to experience. Trout, however, eat all the time and have no intention of waiting for the mayflies to make up their mind. So, while an understanding of dry flies is truly important, the fly fisher who catches fish consistently knows about everything trout like to eat, a menu that includes a wide variety of aquatic species.
This book is your essential guide to all the crucial issues: How various flies imitate correctly a variety of food items. How to understand trout feeding patterns and watch the water to spot them. How to identify the important mayflies, stoneflies, caddisflies, midges, and other aquatic insects, and choose imitations. How to identify forage fish. And how to make proper presentations.
Throughout this book, the author's enjoyable black-and-white illustrations
reinforce the discussion and give highly accurate portrayals of what the
angler can expect to see in the field. A full-color section includes size and color charts for many major insects, crustaceans, and forage fish.
Reviews