Backpacking/Fly Fishing Adventure in the Golden Trout Wilderness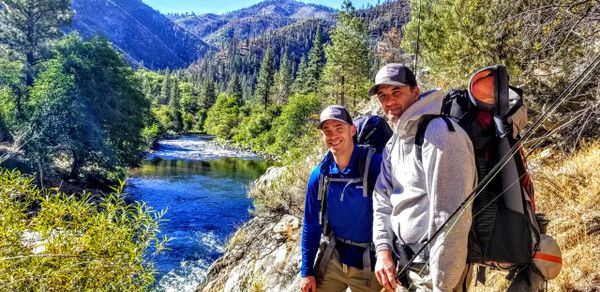 Backpacking/Fly Fishing Adventure in the Golden Trout Wilderness
Backpacking/Fly Fishing Adventure into the Golden Trout Wilderness 
Many anglers dream of fly fishing for native trout in the Golden Trout Wilderness. This is your chance to be guided deep into the wilderness to catch native Kern River Rainbow trout and experience nature and the great outdoors all in one trip. The trip is approximately 20 miles and will take us 4 days to complete. We will hike, fish and camp along the North Fork of the Kern River in the Golden Trout Wilderness.  This is a backpacking/fly fishing trip of a lifetime!
This trip is for anglers that are in good shape and can hike 6-7 miles a day with a 40 pound pack on their back.
Backpackers must bring pack their own food, tent and gear for the trip.
Reviews