5X Tippet spool from Tenkara USA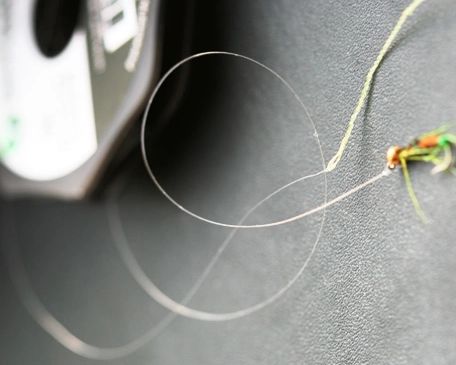 5X Tippet spool from Tenkara USA
A spool of 30 meters (98.4ft) of 5X tippet. Between your main line (level or traditional) simply add about 4ft of 5X tippet and connect your fly to it.

Available in 5X only.
We have come to the conclusion that there is no need to complicate something like tippet diameter selection. With underwater observations it is clear that the micro differences between 5X and thinner tippets makes little difference regarding tippet visibility - fish can see 5X about as well as 7X tippet

30 meters of premium monofilament processed in Japan by Gamma Technologies.

Our tippet is the same as the Frog-Hair tippet and counts on an exclusive patented technology that makes it very supple, abrasion resistant and holds knots very well, qualities necessary for tenkara fishing.

.

Specs:
5X .006" (.152 mm) 4.9 lb (2.23 kg)


1% of the sale price of this spool of tippet will go directly to conservation efforts.
Reviews